Artwork by Christopher Schardt, Photography by Arianna Rice.
Saturday, April 6, 2019
|

6–10pm

The Fire & Light Soirée and Art Auction, our signature fundraiser, sustains The Crucible's one-of-a-kind industrial arts education programs. This year, in honor of our 20th Anniversary, we are pulling out all the stops, with signature cocktails, a delicious catered dinner, an exceptional live art auction, a Crucible-led performance pour, and the unveiling of a forged iron piece—a collaboration of dozens of artists and community volunteers. It's an evening you won't want to miss.

Tickets and table sponsorships are now closed.
Fire & Light Co-Chairs
Amanda Lacau Noguera
Adam Lamoreaux
Susan Mernit
Fire & Light Committee
Frances Hellman and Warren Breslau
Jeremy Crandell
Councilmember Lynette Gibson McElhaney
Mayor Libby Schaaf
Annie Campbell Washington
Artists and makers have always been the heart and soul of West Oakland. Before welders and fabricators came to 7th Street, musicians and artists in the 1950's frequented storefronts and jazz clubs. As West Oakland and the Bay Area continue to evolve, The Crucible is forging a future for our neighbors and beyond that is dedicated to the arts, self-discovery, and lifelong learning. We're all about empowering artists and makers of every age and background to learn, teach, and create.
At our Fire & Light Soirée and Art Auction, we are honored to unveil a major piece of art created at The Crucible in honor of our 20th Anniversary by Chris Niemer, Jeff Pringle, Celeste Flores, Adrian Rodriguez, and Reed Peck-Kriss with support from numerous volunteers. This collaborative work started with locally sourced black sand, smelted to make iron, then forged into a commemorative 100-pound fire pit, supported by steel from the old eastern span of the Bay Bridge. Unique and one-of-a-kind, the enduring impact of this piece represents our commitment to fire arts, the talents of our hardworking artistic community, and twenty more years of making in the Bay Area.
The Bay Area's top artists have donated art for the Soirée Art Auction. Expand your art collection by bidding on stunning works by prominent industrial artists. Raise your paddle to make a tax-deductible contribution that supports classes, camps, and programming that engages with more than 20,000 people annually. Your generosity keeps The Crucible's fires burning.
Photography by Megan Bayley Photography
Carl Bass
Untitled
2016
Cast bronze
8" x 8" x 16"
Carl Bass designs and builds stuff. He has been making sculpture, furniture, boats, machines, and robots for the last forty years. He is a former little league coach and the former CEO of Autodesk.
Eric Blanpied
Bike-Z Chair
2018
Recycled bicycle frames and bent plywood
21" x 23" x 31"
Eric Blanpied takes pride in making one-of-a-kind furniture that is both solidly functional and satisfying to live with. He enjoys working with a combination of reclaimed and new materials, depending on the project.
Clifford Bohm
Rustic Carver
2019
5160 steel, ebony, and stainless steel
14" x 3"
Clifford Bohm finds beauty in the juxtaposition of polished steel next to the rough unspoiled textures generated by the forging process. He strives to create well-crafted objects with a timeless quality.
Warren Breslau
End Tables
2019
Native live oak, epoxy, and steel
15" x 15" x 20"
Having spent almost thirty years in the manufacturing trades, Warren Breslau is currently the owner of 5th Street Machine Arts, a full service design, machine, and fabrication job shop in Berkeley. Warren's creations have included high precision instruments used in space and devices that helped win Olympic gold medals.
Collaboration from Blacksmithing Department
To Be Announced
2019
Smelted iron and bridge steel from the old eastern span of the Bay Bridge
24″ x 30″ x 30″ approx.
Created at The Crucible by Chris Niemer, Jeff Pringle, Celeste Flores, Adrian Rodriguez, and Reed Peck-Kriss with support from numerous volunteers, this collaborative work started with locally sourced black sand, smelted to make iron, then forged into a commemorative 100-pound fire pit, supported by steel from the old eastern span of the Bay Bridge. Final piece unveiled at the event.
Phoebe Deutsch
Ammonite Ocean Platter
2018
Ceramic
15" x 2"
Phoebe Deutsch is a ceramic artist and fine arts educator, who received a BFA in Fine Arts from the Rochester Institute of Technology, School for American Craft, specializing in ceramic sculpture. She has participated in both national and international exhibitions at the Dyer Arts Center, Mehu Gallery in New York, Massachusetts Audubon Society, as well as the Isabelle Percy West Gallery in Oakland, California.
Erik Eiserling
Incalmo Bowl
2018
Blown glass
16" x 9"
Erik Eiserling studied at California College of the Arts, with Swedish glass masters at the Orrefors Glass Factory, and with Italian glass master Lino Tagliapietra at the Pilchuck Glass School and at the Pratt Fine Arts Center. Erik has exhibited his work internationally and collaborated with many other prominent glass artists on exploratory glass works.
Celeste Flores
Forged Seahorse Sconce
2019
Aluminum bronze, copper, and glass
17" x 10" x 4.5"
Celeste Flores holds a BA in Fine Art Sculpture from Academy of Art University, where she was introduced to a hammer and anvil, quickly falling in love with the art of blacksmithing. Celeste's work has been featured in Make Magazine, El Nacional in Argentina, and the SF Chronicle. She owns and operates Clay and Steel, which specializes in creating custom ornamental and architectural metalwork for homes.
Carla Hall & Michael Bray
Steel Book & Wood Pen
2018 & 2019
Flame etched forged steel, leather, synthetic sinew, acid free printing paper, and lotka black fiber paper &
Wood, metal, and glue
5" x 1.5" x 7" & 0.5" x 8"
Carla Hall is heavily influenced by Appalachian craft culture and studied blacksmithing at Penland School of Crafts. She established her metal arts studio, Carla Hall Metal Design, in Oakland, where she also served as The Crucible's Youth Program Director for seventeen years. For the last twenty-five years, Michael Bray has been working to imbue his functional art with beauty.
Ben Lockwood-Johnston
Steel Dragon
2018
Forged steel
24" x 2" x 10"
Ben Lockwood-Johnston is a high school sophomore who participated in The Crucible's Fuego Youth Leadership Program. He has been taking classes at The Crucible for approximately six years. He enjoys making three-dimensional sculptures from industrial materials, such as steel and wood.
Rob Nehring
Skateboarder
2019
Molds steel
36" x 26" x 80"
An accomplished artist, Rob Nehring's sculptures are in galleries and private collections throughout the United States. The whimsical characters that define Rusty Noodle Studios are created from 99% recycled materials. Through found objects and scrap metal, Rob lets the materials dictate what they will become.
Alicia N. Ponzio
Fragment 04
2019
Cast bronze on afromosia wood
6" x 5" x 9"
Alicia Ponzio is a figurative sculptor who completed her training at the Florence Academy in Italy in 2008. Recognized internationally for her portrait, figure, and multi-figure compositions, Alicia produces her work at her studio in San Francisco, as well as teaching at venues in the United States, Canada, and Europe.
Christian Schiess
Bioremediation Series #XIII
2016
Metal, podocarpus wood, plastic, paint, stainless steel hardware, and neon
15" x 13" x 33"
Christian Scheiss is the head of The Crucible's Neon and Light Department, who has received artistic support from the Jackson Pollock Foundation, a UK Fulbright Fellowship with the Royal College of Art, two artist in residencies at the Exploratorium Museum, an NEA/AFI grant, and three NEA/Western States Media Arts Fellowships.
Alexander Smith
Tokage
2009
Cast bronze
16.5" x 14" x 13"
An inventive sculptor and engineer of many media, Alexander Smith has taught bronze casting at the Crucible for eighteen years. Alex's metal castings, encaustic paintings and fabricated works are inspired by his fascination of form, nature, and world culture.
Jenny Wong-Stanley
Bend #10
2017
Wood and LED
12" x 6"
Elliptic Designs is an artisanal lighting company created by Jenny Wong-Stanley, the mind and maker of Art of Plants. Jenny's work has been featured in The London Design Museum, Oakland Museum, Fashion Institute of Design Museum, and more.
Fire & Light Soirée Sponsors
Silver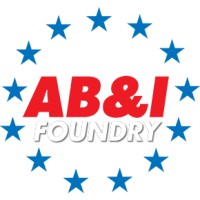 Warren Breslau and Frances Hellman
Jeremy Crandell
Virginia Lincoln

Bronze
Lauren and Steve Adams
Lori and Skip Fogarty
Adam Lamoreaux and Alice Chen

Amanda Lacau Noguera and Guadalupe Noguera
Charles Olson and Yoko Watanabe
Sean Orlando
Julie Sigoloff
Annie Campbell Washington
Vita Wells
20th Anniversary Year Sponsors
Headline Sponsor
Opportunity Sponsor
Goodwill Sponsor
We have opportunities for companies and individuals to play an important role in both this event and for our entire 20th Anniversary event series. See below for information about our sponsorship levels.
For details on table sponsorships and event tickets, please contact: